Weight Loss > Weight Loss Success Story > Motivation - (2 of 10)
Weight Loss Motivation 101: Shopping with my Size 4 Friend
There's something about being a size that the fashion industry labels as "plus" or categorizes with a one digit number followed by an "X" that just seemed to suck the fun out of shopping for me. My best friend, Emily, has the body of a dancer, and when I was at my heaviest, shopping with her was torture. In my mind, looking for anything for myself was pointless, embarrassing, and had never-ending possibilities for disappointment.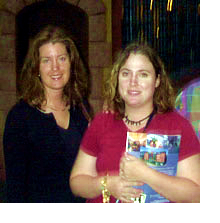 What made this situation even more disheartening was that I knew from Emily's example that transforming your body and molding your health into what you wish it could be is possible. She had fought unhealthy weight herself and had come out victorious. The feeling of seeing something I thought was impossible being accomplished by my closest friend ripped away the only things I had to cling to for being the way I was: my beloved excuses and doubts of the feasibility of change.
What hurt more though, was that I hated missing out on quality time with the people I love because of my unhealthful condition. I wished I could go shopping with my best friend and not feel encumbered and uncomfortable. I now realize how much time I spent denying how bad things had really become for me. Life was screaming at me to listen and I proverbially covered my ears. If you ignore the unpleasant state of your health it doesn't miraculously heal itself, it just gets worse. And that's exactly what happened.
<< Prev Next: Weight Loss Support & Motivation >>
Cataplex G - 90 Tablets - Standard Process

A powerful B-Complex product that supports a calming effect on the nerves and cardiovascular system. Read more...
newsletters
empowering health
calculators
nutritional support for common conditions
site features