Weight Loss > Weight Loss Success Story > Depression - (4 of 10)
Emotional Roadblocks to Healthy Weight Loss
In June of 2001 my husband and I got the amazing news that I was pregnant. As an expectant mother I was glowing with happiness. Everything in my daily routine focused on the life inside me. A great sadness overtook me though In July 2001 however, when I learned that I had had a miscarriage.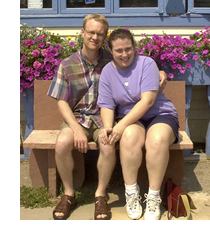 Falling from the heights of happiness left me broken and unconcerned with my health. The last thing on my mind was losing more weight. My brothers words of loving concern were still in my head, but they had faded into the background. Every thought was consumed with the loss Scott and I had suffered and my health was no longer a concern. A year later, still recuperating from our tragedy, I received the news that my mother and father were divorcing after 37 years of marriage. Already emotionally mangled, this finished the job and I was officially downtrodden with what felt like all the sadness in the world. Physically, I was worse off than when I had begun. I found myself with 40 pounds gained and a slew of new unhealthy habits and concerning health problems.
<< Prev Next: Diet Plan & Exercise Needed >>
Congaplex - 150 Capsules - Standard Process

A powerful immune support product that helps support healthly function of the upper respiritory tract. Read more...
newsletters
empowering health
calculators
nutritional support for common conditions
site features